SunVeg Dryer To Save Agricultural Waste, Create Micro-Entrepreneurs And Give Better Health To Urban Population.
Article By: Geetanjali Patil Choori, CEO Co-Founder Of Energy Guru®
Energy Guru® SunVeg dryer uses solar thermal and biogas energy to dry fruits, vegetables and herbs. SunVeg has been designed and developed for a village woman to help her become an entrepreneur by drying agri product that otherwise go waste, if not dried. SunVeg dries agri produce without any preservatives as well as Sun rays exposure to produce also helps keep food safe from growing any bacteria, unlike indoor dryers. The dried veggies are high-value light weight food produce can be sold that can be sold at market at significant margin to consumers via retail or wholesale or food processing entities. The SunVeg dryer and its business recognized by Deshpande Foundation as Top5 ideators in India. Many leading NGOs like SELCO Foundation, Mission Samruddhi, WHEELS Global Foundation have endorsed the
Agri Waste In India: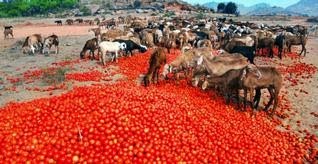 Although number 2 in production, in India, Only 2% are processed in India compared to 70% in USA.
30% of vegetables are lost due to harvesting.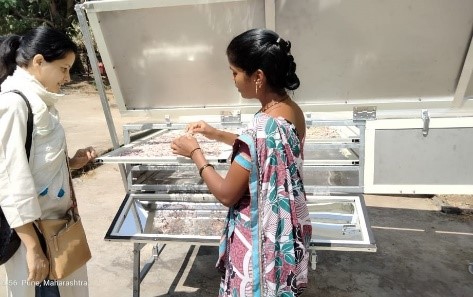 Location: Pune, Maharashtra
SunVeg Dryer Advantages:
Solar Dryer is designed for easy operation by Women, Lightweight and mobile System
Affordable cost, quick payback
Uses solar and biogas energy – hence no operating cost compared to electric dryers
Concentration of Solar rays helps faster drying, giving better shelf life.
Dryer is useful for drying fruits, veggies, herbs
No energy needed once agri produce is dried
Room temperature storage, 6 months shelf life.
Weight ~70 to 90% less than original weight and space; Cheaper to transport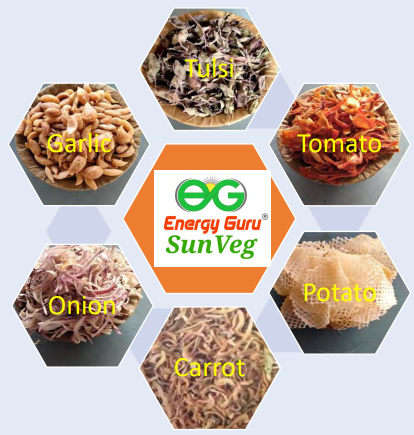 Advantages Of Use Of Distributed Solar Drying:
14 out of 17 SDGs!
Rural Livelihood, Save Food
Clean Cooking, Organic Fertilizer
Distributed Food Processing
Urban and Rural Health
No Chemical/No Preservatives in drying Healthy Dried Fruits, Veggies, Herbs, Flowers
Solar Dried Veggies For Urban Population: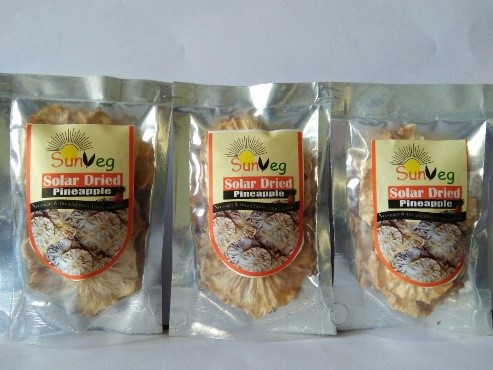 A Concept Of Creating Micro-Entrepreneurs Using SunVeg Dryer: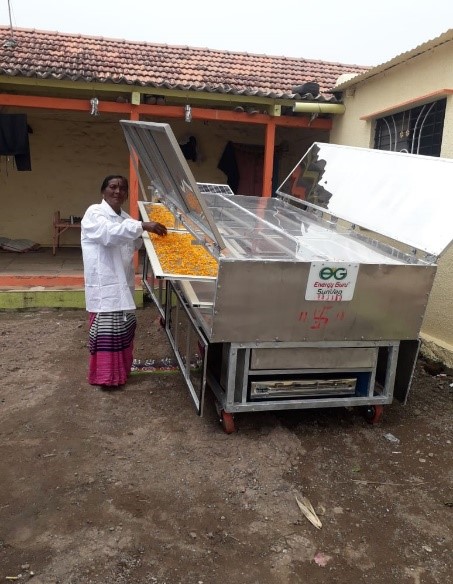 SunVeg Beneficiaries supported by SELCO Foundation
Source: http://sunveg.in/blog